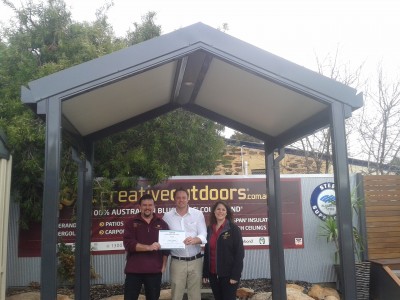 Creative Outdoors, SA Crowned National Patio of the Month Winner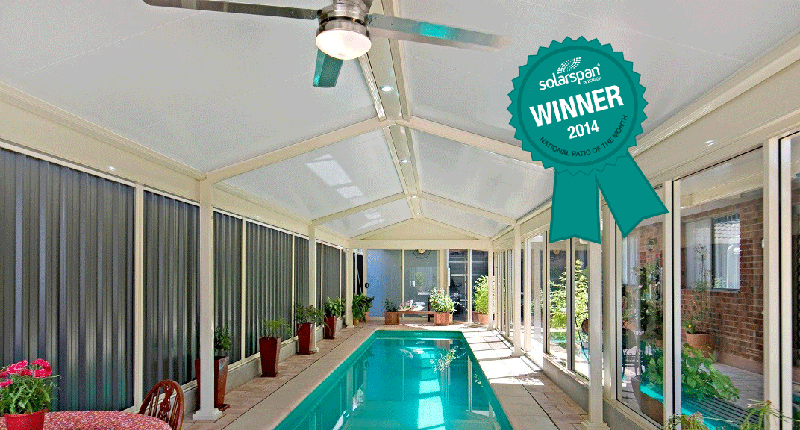 Early in 2014, SolarSpan® asked their talented installer network to send in photos of their best work for the chance to win 30sqm2  of SolarSpan® panel. We then asked our devoted Facebook fans to choose their favorite patio so we could crown the honor of Australia's Best Patio Installer.
First place was awarded to Creative Outdoors, South Australia, winning the majority of the votes with the beautiful enclosed pool area below. Tied for second place was Elite Outdoors and Gateway Patios.
Competition winners, Creative Outdoors, said they felt honored to receive the prize.
"I would say that this award is a testimony of how Creative Outdoors does its craft. It shows how passionate we are with this industry and that this inclination naturally reflects the quality of work we give to our clients," said a Creative Outdoors spokesperson.
"Being regarded as Australia's best Solarspan® Patio Installer really propels us to keep on improving and honing our work so that we are able to help more people with their outdoor home improvement requirements in the future."
"On behalf of the Creative Outdoors team, I would like to extend our deepest thanks and gratitude to everyone who voted and supported us. Our Facebook community, especially our dear clients and friends. Of course, to SolarSpan® for the opportunity to attain this award."
Creative Outdoors has been a certified SolarSpan® installer since 2006, and have installed hundreds of SolarSpan® patios to date, with a hefty list of happy clients.
SolarSpan® would like to congratulate all of its entrants into the National Patio of the Month Competition, and wish every installer the best in the upcoming next round of competitions.
Visit our Facebook page to view all of the Patio of the Month galleries.
If you have a home improvement project in mind and would like to contact Creative Outdoors, please call 1300 559 556 or email sales@creativeoutdoors.com.au